You can enjoy uninterrupted power
Mainland Solar is a fast-growing provider of solar energy solutions in Lagos, Nigeria. Our driving force is to solve the problem of poor supply of electricity by supplying our clients with affordable solar power products and professional installation services. Our target is to be the number one solar energy company in Nigeria, supplying green energy facilities to households and corporate entities across the country
Mainland Solar is your number one choice for affordable and reliable solar energy. We help resolve the perennial problems of the Nigerian power sector. We do this by helping run your home or business on solar energy. Whether you're a family home looking for an off-grid solution or an industrial complex with high energy needs, Mainland provides quality solar systems that are customised to you.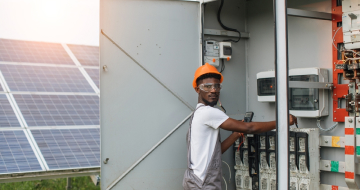 Our energy audit involves a comprehensive analysis of a prospective client load to understand the nature of the solar Photovoltaic (PV) system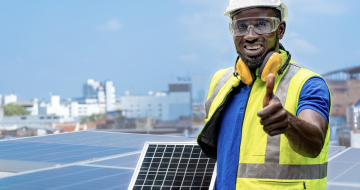 Our solar system products are sourced from reliable manufacturers and they will give you the best value for your money.
With our wide range of products and our highly qualified and motivated Engineers, Technicians and other team members, you can be confident of the right products, professional installation and the uninterrupted power supply you deserve.
From our wide range of products and with offerings from our partners, we select the right products for your system that will give the results envisioned.
We are available every day of the week to attend to your needs and providing adequate support and maintenance to prevent under-performance
What our clients are saying
"Excellent Work"
I am very impressed with Technogy. They provide my company with a product of superb quality at a great cost. We look forward to a long and prosperous relationship.
"Highly Recommended"
I was highly impressed with technical support's efforts, and their immediate response in getting new products out to me. Can you help me install the new technology?
"Fast, Quality Service"
"Thank you for your prompt reply! I like dealing with you guys in that you are prompt, helpful and professional and your gear has always worked as advertised."